Meet Kate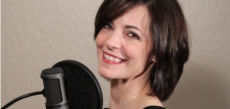 Introducing Kate Wirth, jazz vocalist and voice over talent! Kate combines passion, purpose, versatility and hard work ethic for your project.
About Kate Wirth
Kate absolutely loves to perform but with an active home life, providing voice over services is more reasonable than film or stage productions that could last months.
Audio Samples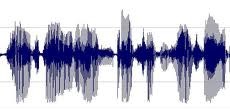 The following is a short collection of Kate's voice over audio samples. Additional styles are available. Please feel free to contact Kate to arrange for an audition.
Kate's commercial demo reel: [audio:kate-wirth-voice-over-commercial.mp3|titles=Voice Over Artist Kate Wirth Commercial Demo Reel] (OR click here)

Kate's narration demo reel: [audio:kate-wirth-voice-over-narrative.mp3|titles=Voice Over Artist Kate Wirth Narrative Demo Reel] (OR click here)

Kate in "Sono Bello" Radio ads: [audio:voice-over-audio-samples-kate-wirth-sono-bello.mp3|titles=Voice Over Artist Kate Wirth Narrative Sono Bello Radio Spot #1] (OR click here)